Most people know I use Rabbit alot to stream movies and host games
with members of the community.
How do I it?
Want to join in?

Please keep in mind this guide is assuming the user has basic knowledge of googling, creating accounts, and other computer skills. Most websites that Rabbit pulls from require creating accounts and paid subscriptions.

What is Rabbit? A unique website to not watch tv, play games, etc alone,
but to share the experience with others.
Website: https://www.rabb.it/
First: Have a Rabbit Account
This part is easy and self explanatory.
They also offer a method of signing up with Facebook or your Google Email.
Note: I uncheck the box at the bottom say "Yes, I'd like…."
Unless you want to receive a bunch of spam!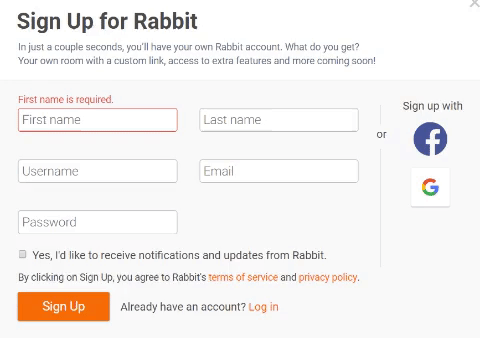 Second: Determine if you want to host a movie or game!
Once you figure that out, follow the steps below!

Step 1: Click the arrow down at the top right corner of your screen. Select My Room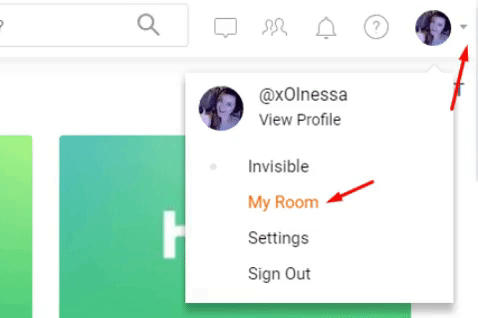 Step 2: Here you can Create an Open (Public) Room or Private Room.



Step 3: This step is dependent on if you are playing a movie or a game.
Popular Websites Tab has a variety of movie and gaming options. Netflix, Crunchyroll, Hulu are a few movie streaming sites.
Some require account creations and subscriptions.
Also listed is Kahoot (a game trivia site) as well as music streaming sites.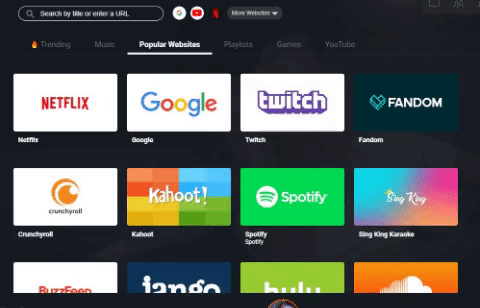 If you can't find what you are looking for, try the Google Option under Popular Websites and simply, google. What rabbit does is create a web browser in a web browser (very Inception like!)
There is also a Drop Down to select other options that may not be visible on the popular websites page.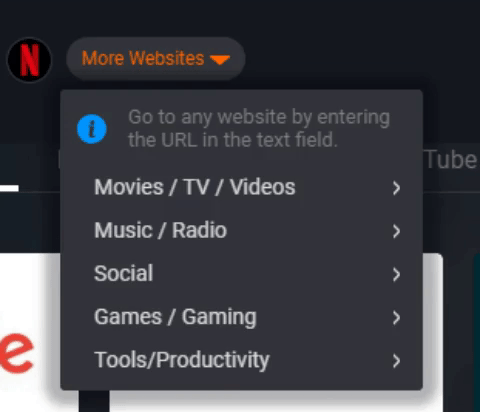 Now that you have opened your room, decided if you want to stream a movie or host a game, and have it ready for your audience, we can now talk about...

Third: The Settings of Rabbit
There are a few things things to go over. Please use the image below as a reference.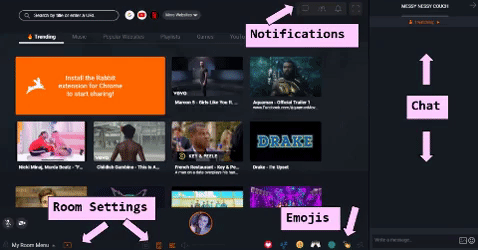 Chat: Pretty self explanatory...you type and chat! One of the main purposes of Rabbit is to watch and play movies/games/etc together with someone who is not beside you. You can add images, links, and emojis. You have a drop down menu to see who is watching as well. Click the arrow for the drown down menu to see who is watching also gives you an option to clear the chat history.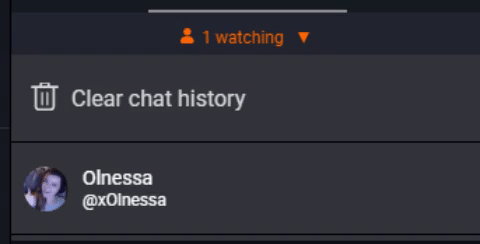 Emojis/Emotes: Another self explanatory piece. You can click one and it will show across the screen. Better watch out for the lovely spammers!

Notifications: There are 4 icons. Chat, People, Bell, Min/Maximize Screen


Chat - shows/hides chat.
People - Lists "people you may know" based on who has joined your room recently.
Bell - Shows your notifications. Let's you know when someone has added you as a friend, or is waiting for you to approve their room invite if you have a private room.
Min/Max Screen - Self Explanatory, makes the screen bigger or back to normal.

Room Settings: This is where you control everything.
Most common is Disable A/V for all (audio/video).
You can chose to Hide Everyone which will remove the list of names from the bottom.
You can also change the privacy of the group.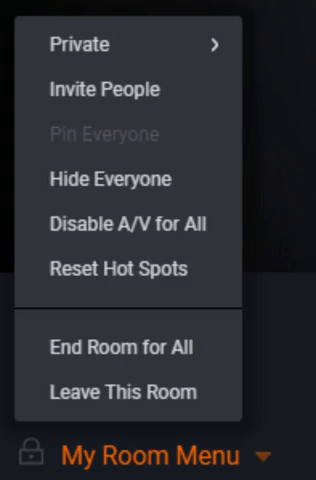 There are also these buttons.



Stop screen sharing - which closes your rabbit showing. Don't press it.
The control - which gives someone else control of settings, selecting movies etc. Don't press it.
HD - duh. High Definition baby!
Volume - controls volume for you only, not everyone else.

Almost done!

Fourth: Post your link and enjoy with popcorn and a soda!


I hope this has been a good tutorial so you can host a game or a movie with the community or with just a few of your friends.
Feel free to reach out if you have any questions!!!

If you liked this tutorial, please give it a or a

Please remember: People are responsible for the moderation of their own streams, and that unless they get approval from an admin to do an official swancraft movie event, the server is no way affiliated with the content/moderation of the stream.